The Government Results and Performance Act (GPRA) requires some government funded organizations to submit survey results to their funding agency. These surveys come from people who have participated in services offered by the organization. Often the surveys are conducted on paper forms and answers must be hand entered into web-based data entry screens.
For those organizations that submit their survey results to the SPARS (formerly SAIS) system built by RTI International, Lanitek has developed machine-readable forms whose marks can be automatically read using Optical Mark Recognition (OMR) software. The OMR software detects all marks on the GPRA surveys and turns the data into electronic text data files that can be uploaded directly to Lanitek's GPRA Upload web site. From there, the XML data is translated into the format required by RTI and sent to RTI for automatic entry. This saves the organization collecting surveys hours in data entry time.
For online courses or any situation where an organization can conduct their GPRA Surveys online, GPRA Upload also provides GPRA Online surveys. Response data stays electronic from start to finish and requires no human review, resulting in very fast and accurate uploads.
Contact Us to learn more...

Monster Cache is a virtual geocaching game for GPS-enabled devices. Use the Google-Maps-powered interface to locate monsters, walk (or bike) to their location, and make that catch!
Available now in the Apple App Store and Google Play.
Visit MonsterCache.com to learn more — or just download it, it's FREE!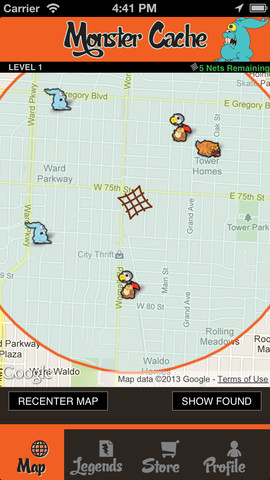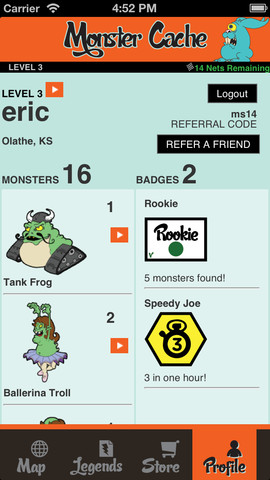 After working with several non-profits, Lanitek recognized the need for simple web-based software to allow volunteers to record volunteer hours electronically.
Volunteer Hours Log will allow:
Entry of volunteer hours online by volunteers in one of many customizable categories
Approval by designated lead members of each customizable category
Reporting for administrators of hours spent by volunteer and/or by category
Contact Us to learn more...