Products for Business, Government, and Entertainment
Lanitek is a software development company based in Olathe, Kansas that provides products and services to clients of all sizes. We specialize in the following technologies:
Data-driven web applications for desktop browsers and mobile devices
Submission or retransmission of electronic form data to other organizations using XML, JSON, and web services
Various Application Programming Interfaces (APIs), including Google Maps, Google Distance, CVent, and more
Paper form scanning using Optical Mark Recogniction (OMR) software such as Remark Office OMR and Teleform
Submission of GPRA form data to the SPARS system operated by RTI International
Android application development using Java and PhoneGap
Alexa Skills development
... and many more. Please contact us to let us know the details of your project and to inquire about rates.
Alexa Skills Development
Do you have daily incoming information or a database of facts that others would find interesting? Let Lanitek help you build an Alexa Flash Briefing.
Flash Briefings by Lanitek:
U.S. Bird of the Day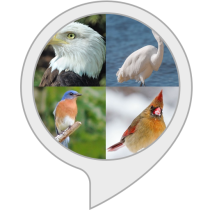 Daily Country of the World